Many municipalities and communities have several ponds in their developments that require maintenance. However, every pond is unique, and although the ponds are in the same area or proximity to each other, the issues in each can be vastly different. It takes time and expertise to evaluate and get in sync with the ponds. Clean Water Pro can manage all your ponds, providing varied management practices for each individual pond to achieve the desired outcomes. Let's discuss how we can become your Storm Retention Pond Management company!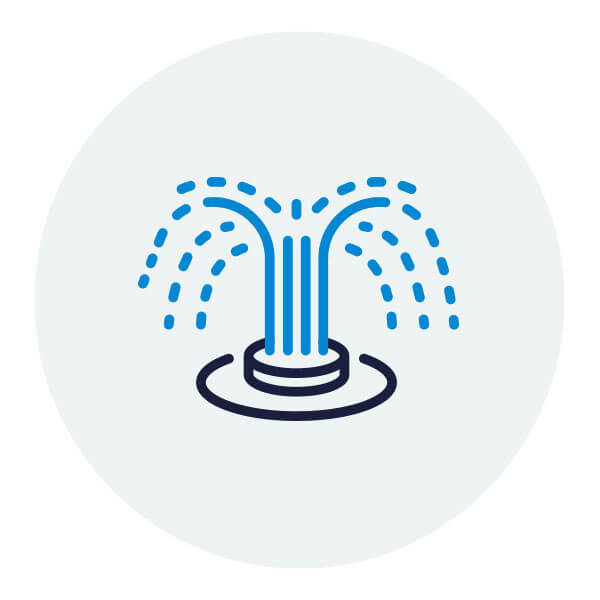 Custom Aeration Design, Installation, and Maintenance
Clean Water Pro designs, installs, and maintains water aeration systems. Fine bubble subsurface aeration is the most recommended as it has a high oxygen transfer. It is very energy efficient and costs very little to operate. In a non-aerated dugout, the bottom is in an anoxic state. Organics like leaves, twigs, aquatic weeds and algae fall to the bottom and begin to slowly decompose. As they decompose, they produce hydrogen sulfide, which creates that rotten egg smell that you may notice by a pond.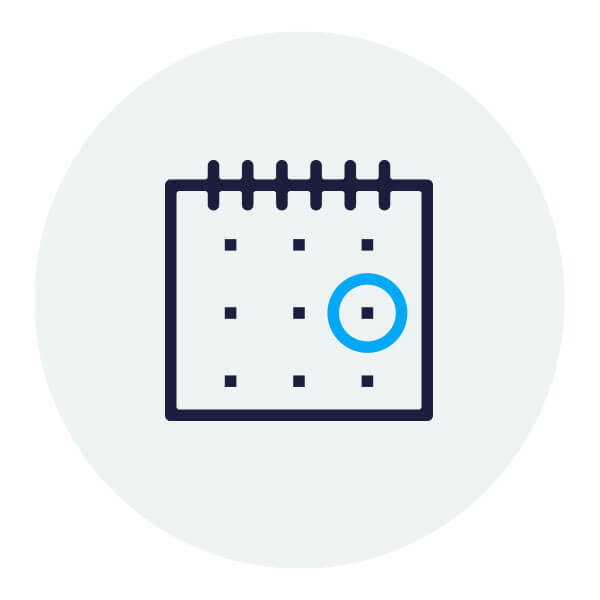 Custom Treatment Plans
We offer on-site consultations where our water experts assess the storm retention pond. With the data collected, we can provide you with a management program that you can implement yourself or hire us to do it for you. If you follow our recommended plan and treat the pond yourself, we will continue communicating with you to guide you through the process, ensuring a positive outcome.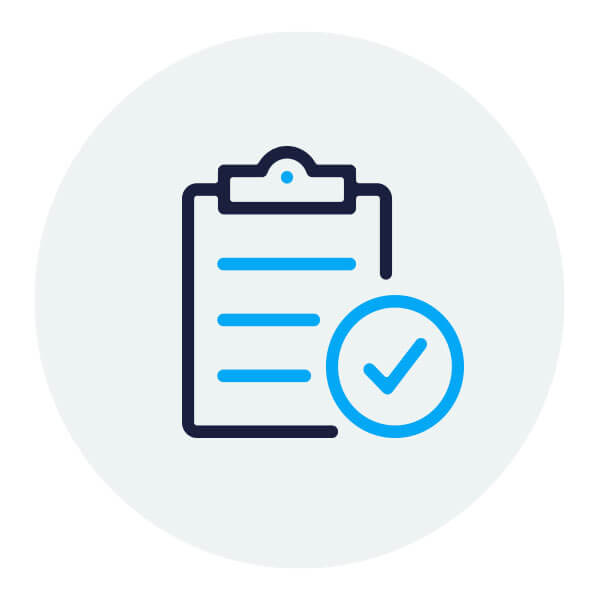 Water Quality Testing
To truly understand a pond or lake, it is essential to conduct comprehensive water analyses to determine the water body's condition accurately. Our water experts will collect and analyze samples from several sites in and around the water body to reveal the mysteries within the pond or lake. Regular water quality testing is a critical part of our maintenance programs. One-time testing doesn't provide a big picture of what is happening in the pond or lake. Looking at the changes that occur over a long period provides us with more in-depth knowledge of water bodies, as every pond or lake is unique.
Our water quality testing includes a water chemistry profile, algae identification,   contamination, and more!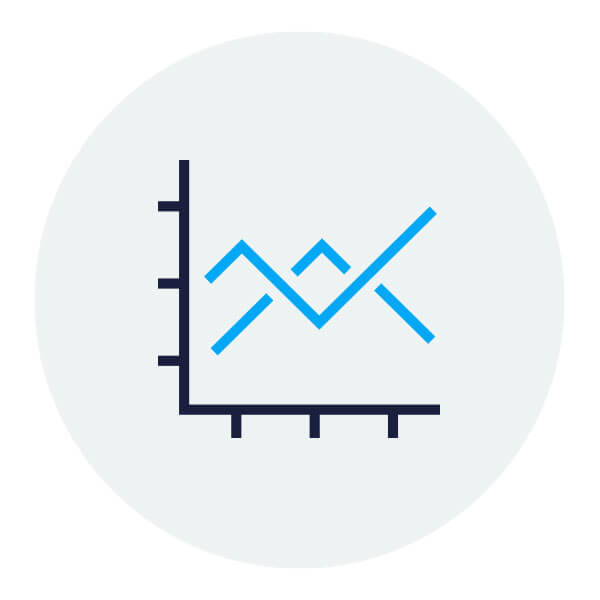 Baseline Assessments
Many tend to try several treatment options with little to no success, so it is important to understand what is happening in the water. The water is tested at a given point in time to provide us with immediate feedback about the current water composition and determine the root cause of any issues in the pond or lake.
Baseline Water Assessments include a water chemistry profile, algae identification, swimmer's itch contamination, aquatic weed identification & Muck analysis and blue-green algae identification.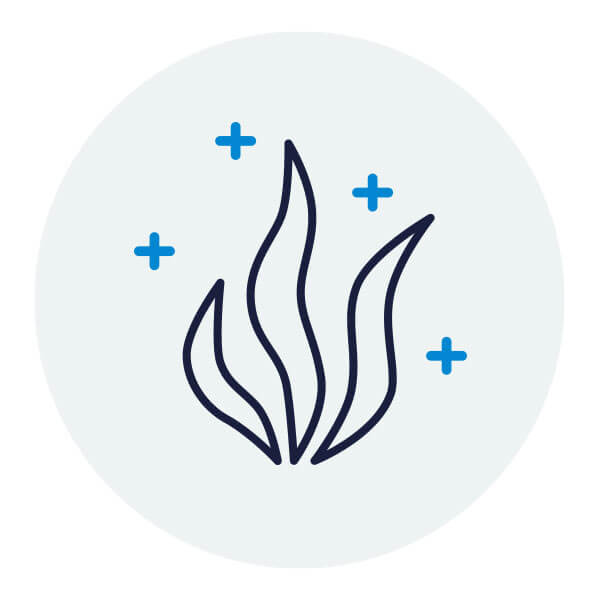 Algae Management
Clean Water Pro provides ongoing maintenance and emergency interventions for all types of algae issues. Our water experts use the most effective and environmentally safe treatment options to restore your pond to a healthy and usable water body. These include physical controls like diffused aeration and applications of beneficial bacteria, which physically reduce excess algae in the water or alter the condition of the water. These containment methods are paired with other controls to provide long-term quality management so your problems won't return.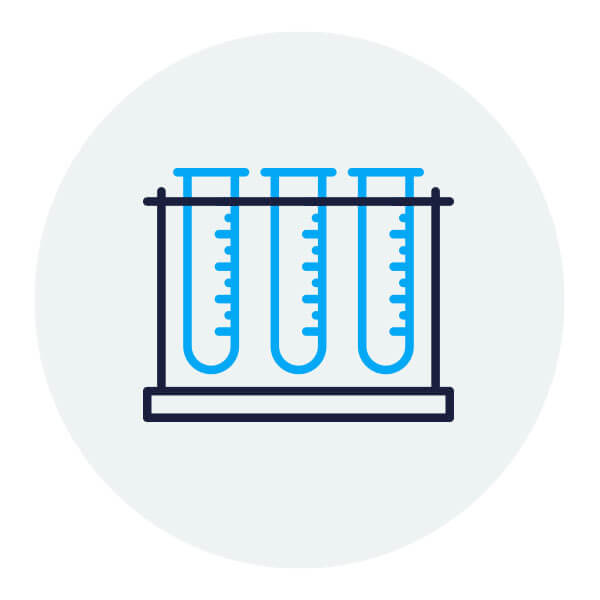 Water Quality Remediation
Are you in charge of the aquatic management of your city retention pond? Have you struggled to keep the water clean and clear and received several homeowner complaints?
Residential stormwater retention ponds in city and town developments can be problematic if not properly managed.
Homeowners around these ponds become very frustrated with the unsightly view and the odour emitted from the ponds during the summer months.
Our water experts have over 12 years of experience successfully assessing, recommending, and maintaining storm retention ponds in and around Winnipeg and Southern Manitoba. We've managed everything from algal blooms on retention ponds to sludge reduction treatments in wastewater lagoons.
Clean Water Pro can manage all your ponds, providing varied management practices for each pond to achieve the desired outcomes.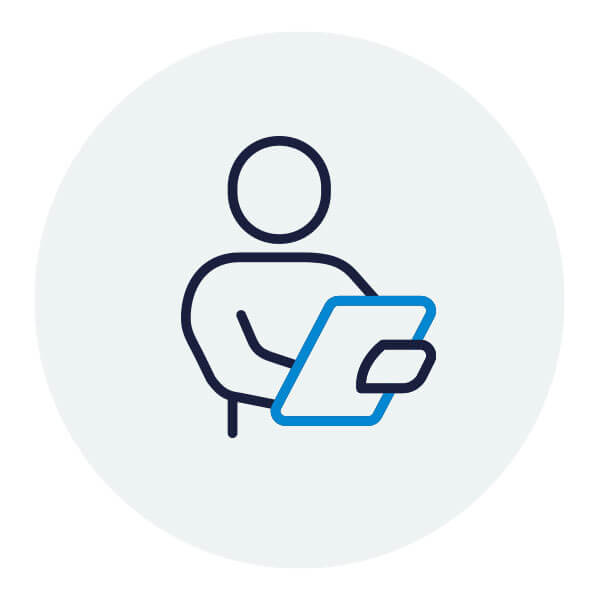 Full-Service Storm Retention Pond Management
Every pond differs. Although some ponds might be in the same area or in proximity to each other, the concerns in each can be considerably different. Even aerated ponds require varying amounts of beneficial bacteria and water treatments.
Full-service storm retention pond management includes an evaluation of the pond, all necessary water assessments to understand the composition of the retention pond, a customized treatment plan, water treatments applied by our field staff, and comprehensive physical and chemical reports so you know exactly what stage the pond is in.
Our water experts will perform each service and assessment every step of the way. Our full-service storm retention pond management also offers custom aeration design, installation, and maintenance as well.
We'll ensure that your water aeration system is running efficiently and effectively, making the most of you investment. This gold standard service exceeds expectations in a timely matter!
Improved biodiversity and ecosystem
Healthier and safer water
Positive environmental impact — healthier water leaving the system
View Our Storm Retention Pond Projects.
RM of Springfield | Wheatland Pond (Dugald) | Retention Pond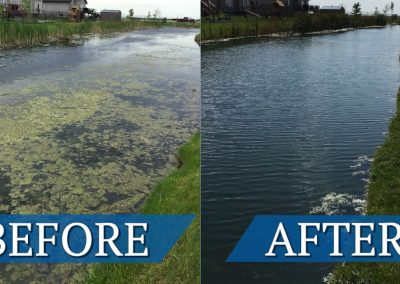 RM of Taché | Lorette Ponds | Retention Pond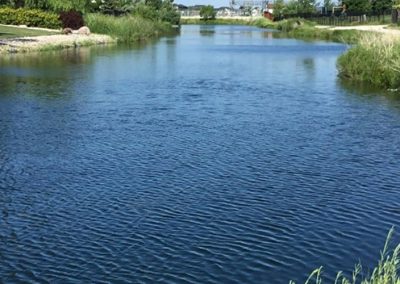 RM of East St. Paul | Pritchard Farm Road | Retention Pond