What's the Difference Between Beneficial Bacteria Treatments?
Deciding what treatments to use in your pond is crucial to maintaining the overall health and balance of the water. A well-maintained pond looks aesthetically pleasing and provides a safe and healthy environment for the aquatic life it supports. Many treatments are available, each with its unique set of benefits. When deciding on a treatment method, it's important to consider the size of your pond, the type of aquatic life you have, and any environmental factors affecting the water quality.
Do you need help deciding what treatments are needed for your pond, dugout, or water garden? Contact us, and one of our water experts will contact you to discuss the details of your water body and the treatment options available.
Once you've determined which treatments are best for your pond, you're faced with the daunting task of sorting through the hundreds of online products available. With so many options, it can be difficult to determine which products are the most effective and which are just empty promises. This is why we've taken the time to research for you and have gathered a list of the top bacterial treatments for your pond. These products have been tested and proven to be highly effective by our clients, and we are confident that they will help you achieve and maintain a healthy and balanced pond environment.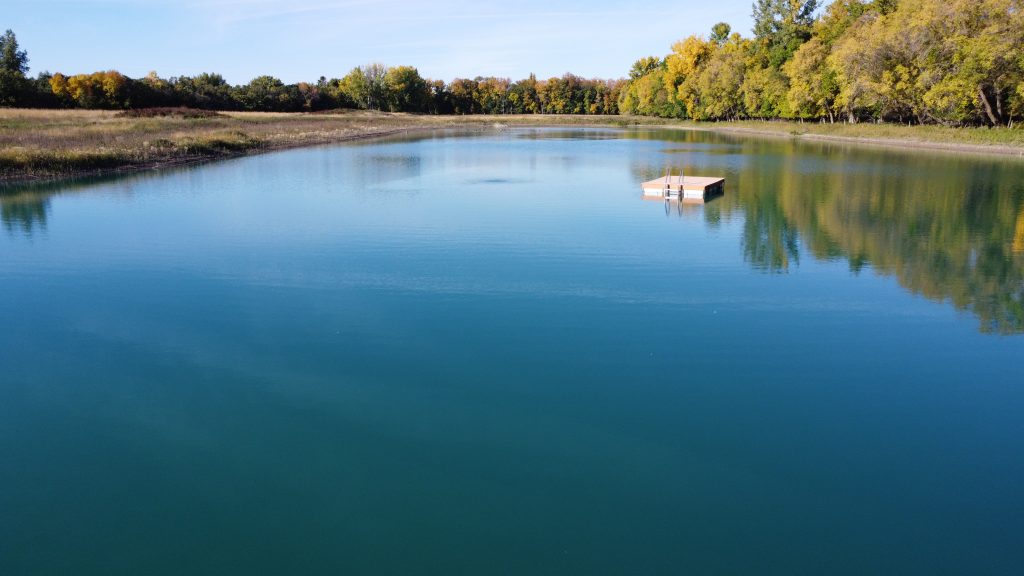 Why Should You Use Beneficial Bacteria Treatments for Water?
The answer is simple: they're effective, safe, and all-natural. Beneficial bacteria in each treatment eat up dead organic matter and excess nutrients in the water, slowly breaking them down so that they escape the water. These environmentally friendly water treatment solutions improve water quality, reduce hydrogen sulfide ("rotten egg") smell, and improve the overall health of your pond.
Not only are treatments effective, but they're also safe & environmentally friendly. Pets, people, and wildlife can swim in or live around the water without fearing nasty side effects. You can also live peacefully knowing you're not putting harmful chemicals in your pond!
Clean Water Pro's Beneficial Bacteria
We began carrying CWP treatments in 2021. These products are similar to the Crystal Clear treatments but come from our team at Clean Water Pro. Each dosage features a CFU count of 3 billion, ensuring each dose is packed with beneficial bacteria to treat your pond problems. In May 2022, we updated our CWP treatments' names and designs and added two additional products: Phosphate Binder and Ocean Blue Pond Dye. Our Lake Clarifier and Muck Eliminator were changed to Pond Cleaner and Muck Remover, respectively. We've also added two new treatments for 2023; CWP Pond Cleaner Plus+ and CWP Muck Remover Plus+. These treatments function just like the original but have a CFU count of 5 billion rather than 3 billion. This higher concentration helps the beneficial bacteria work quickly.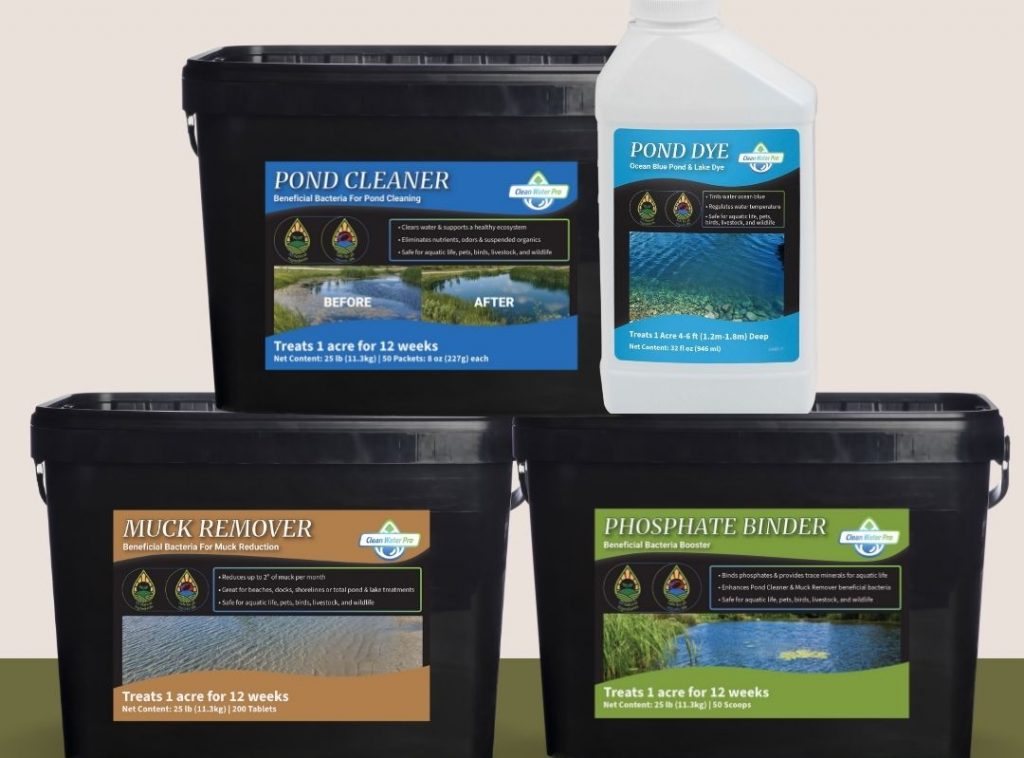 Muck and Sludge Reducing Beneficial Bacteria
Muck Away was one of the first treatments in our store. It benefitted ponds with aerobic bacteria that ate away up to 12 inches of muck per year. Since then, Airmax has renamed Muck Away to Muck Out. They also updated their beneficial bacteria brand name from Pond Logic to Crystal Clear.
Clean Water Pro's Muck Eliminator became CWP Muck Remover in 2022. We've added an additional pond treatment, CWP Muck Remover Plus+, which has all the benefits of the original CWP Muck Remover but has a higher concentration of beneficial bacteria to reduce muck quicker.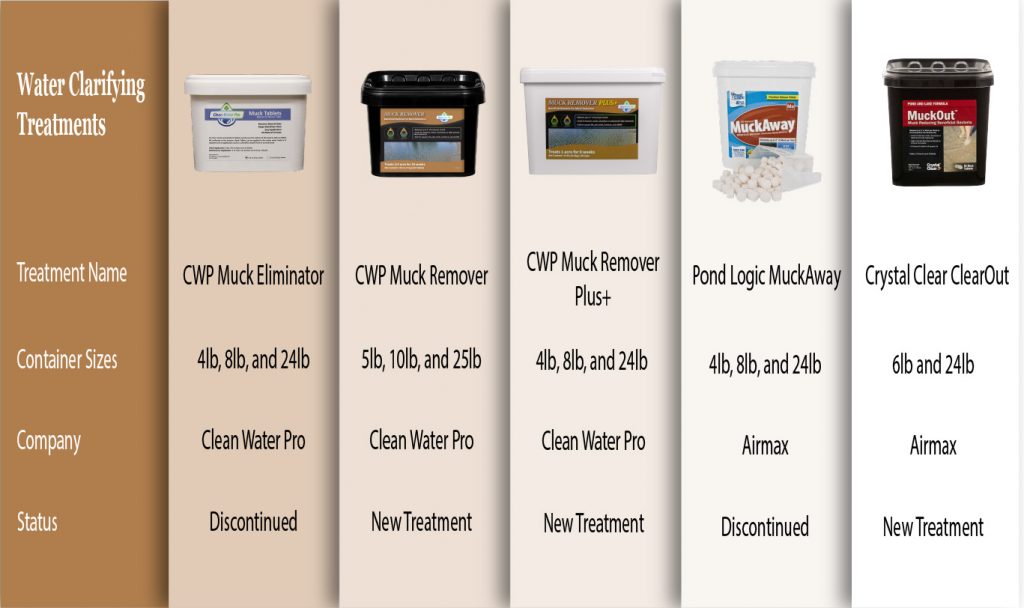 Pond Cleaning Beneficial Bacteria
Pond Clear and CWP Lake Clarifier helped ponds by removing excess nutrients in the water column. However, Pond Clear's name changed to ClearOut, and CWP Lake Clarifier changed its name to CWP Pond Cleaner. Combine CWP Pond Cleaner with a muck reducer like CWP Muck Remover, and these two products will provide massive success for pond owners.
We've also added an additional pond treatment, CWP Pond Cleaner Plus+, which has all the benefits of the original CWP Pond Cleaner but has a higher concentration of beneficial bacteria to clean your pond quicker.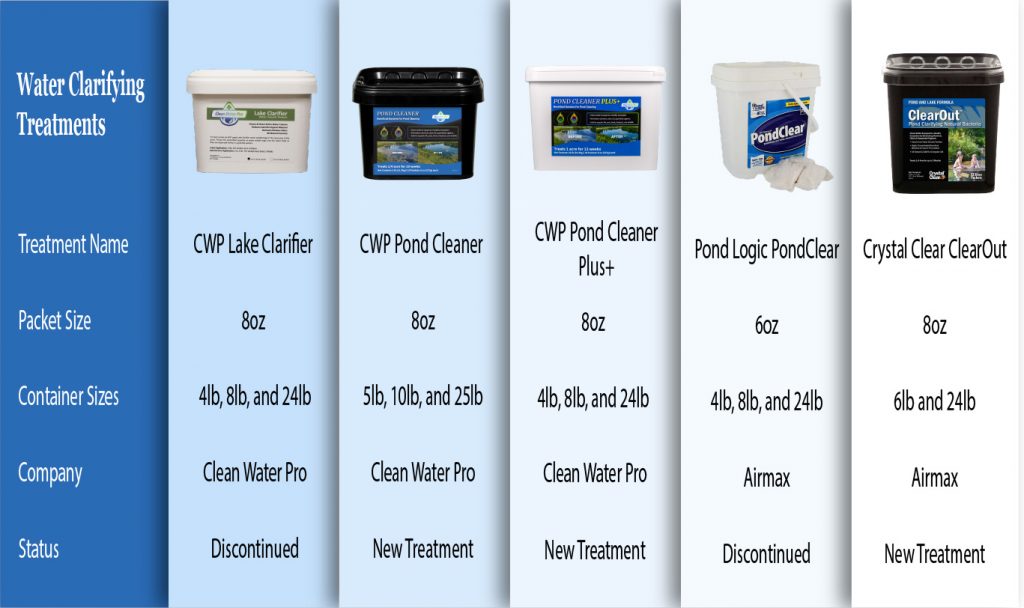 Phosphate Binding Beneficial Bacteria
Our Clean Water Pro team has been recommending & using Airmax's Ecoboost water treatment for some time now. Although highly effective, we brought in our own CWP Phosphate Binder Treatment. We recommend both water treatment solutions to our clients as we've seen incredible results from both treatments. Use CWP Phosphate Binder alongside CWP Pond Cleaner and CWP Muck Remover for the best results.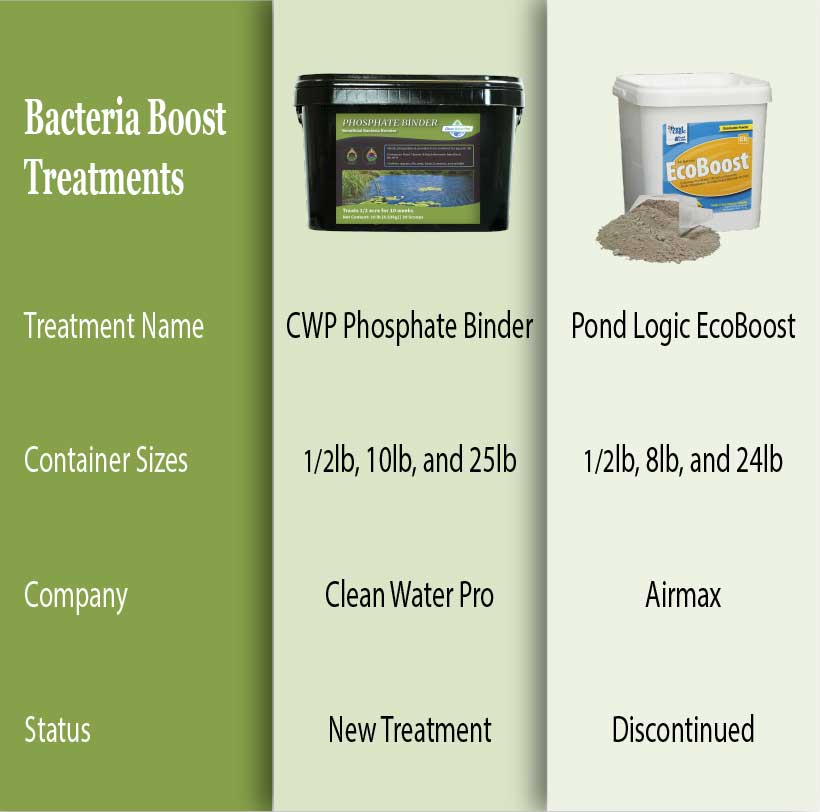 Looking to Browse Pond Treatments?
Visit our sister company, Pond Supply, where you can find all the residential pond and lake supplies to keep your water clear and healthy. Their online store has a variety of pond treatments, water aeration, and pond equipment available. Check it out today!